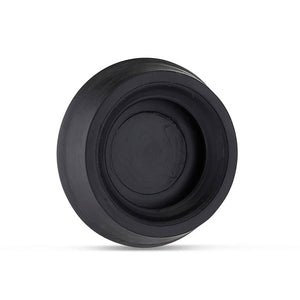 A replacement gasket made of silicone for AeroPress and AeroPress Go coffee makers.
After making hundreds or even thousands of cups of exquisite coffee, the Silicone Plunger can become a little compressed or worn, allowing some air leakage around the edges.

It is possible for the seal area to smell like stale coffee. We recommend you remove the seal from the end of the plunger once a month or so to thoroughly clean all sides of the seal.

These silicone seals are somewhat softer than the previous ones. They work better that way and will also be more durable.
Read our blog post to know more about the brewing method.
Material: silicone